A Piece Of Fiber Optic Starry Sky Shines In The Mall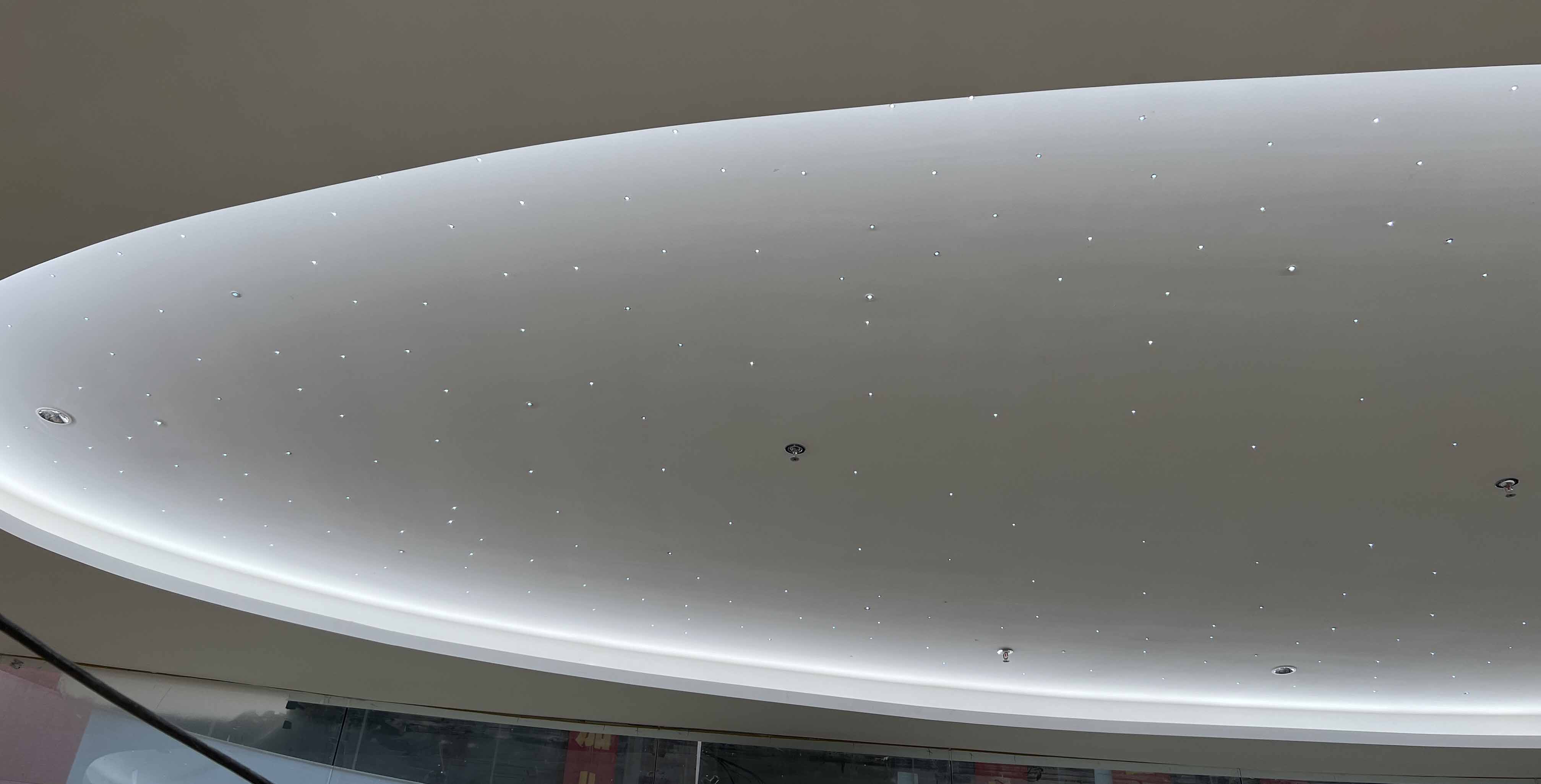 We customized an indoor fiber optic star ceiling for a large shopping mall that will open soon. Located on the higher floors of the shopping mall, when the fiber optic star lights start to light up, they look like a curved sea of stars.
The fiber-optic starry sky effect of this project is composed of lighting cables and high-brightness light source engines. After installation, it becomes the starry sky ceiling we see. The dots of light are gentle and eye-protecting, as if you are under the stars and in the Milky Way.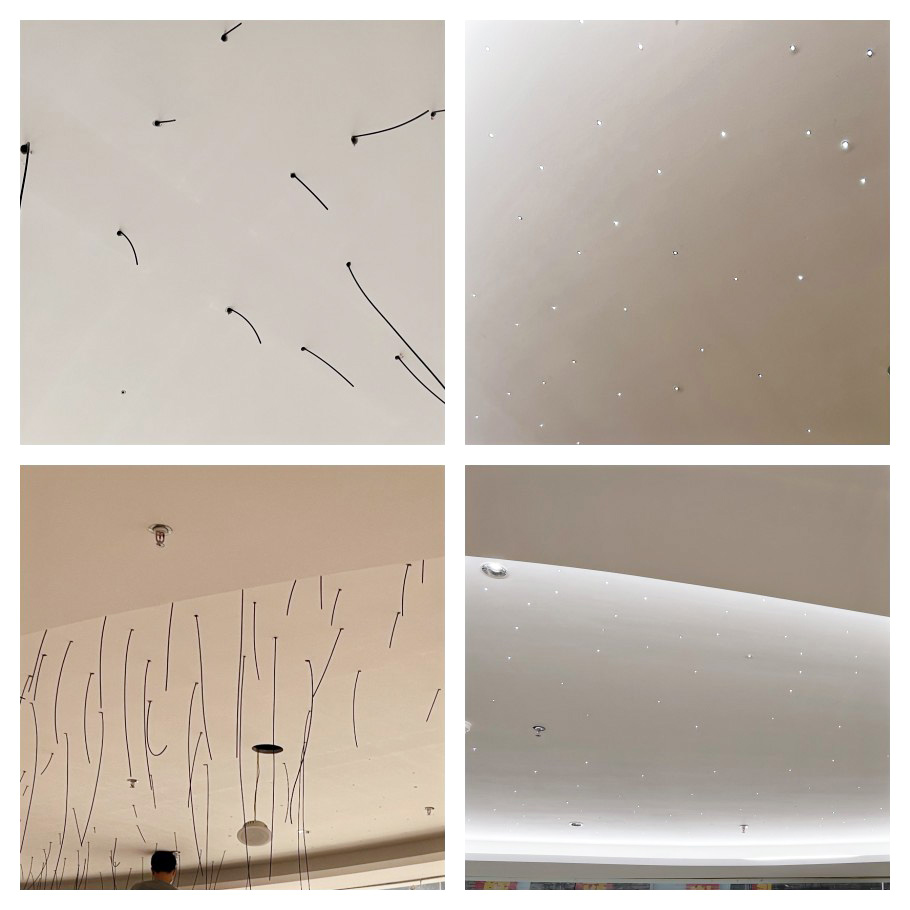 Fiber optic starry sky ceilings are widely used: not only in shopping malls, but also in bedrooms, audio-visual rooms, KTV, hotels, clubs, home decoration, private theaters, cinemas, etc.
You provide us with the area and structure of the star ceiling, and we will design the location and quantity of the installation panels, as well as the suitable light engine for you, and calculate the required price.
Product Pictures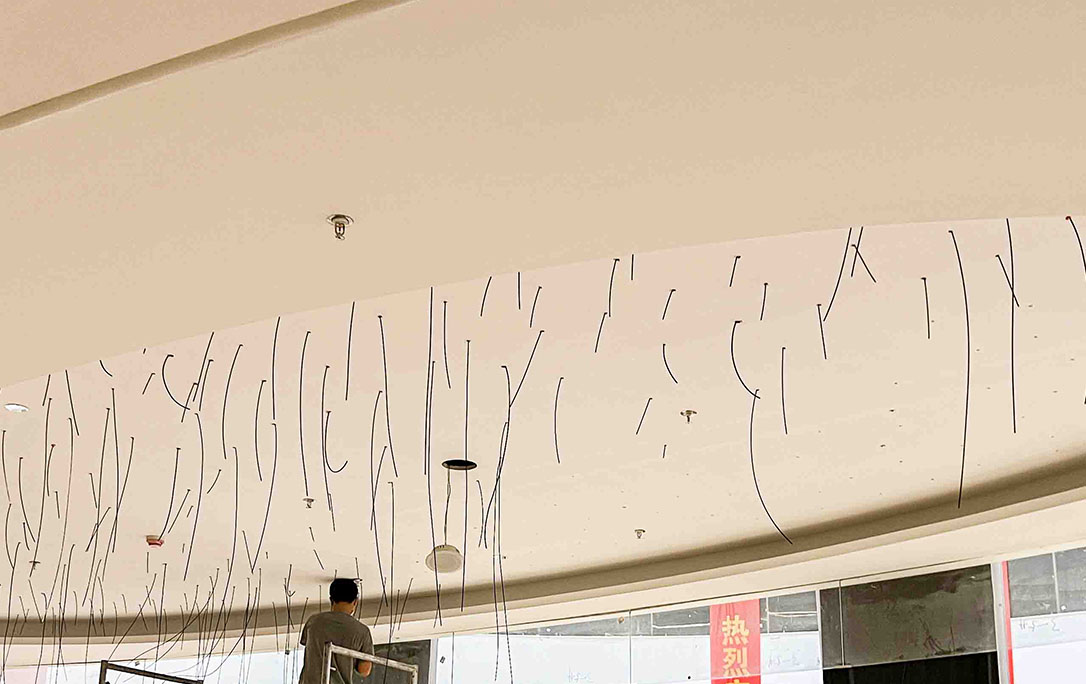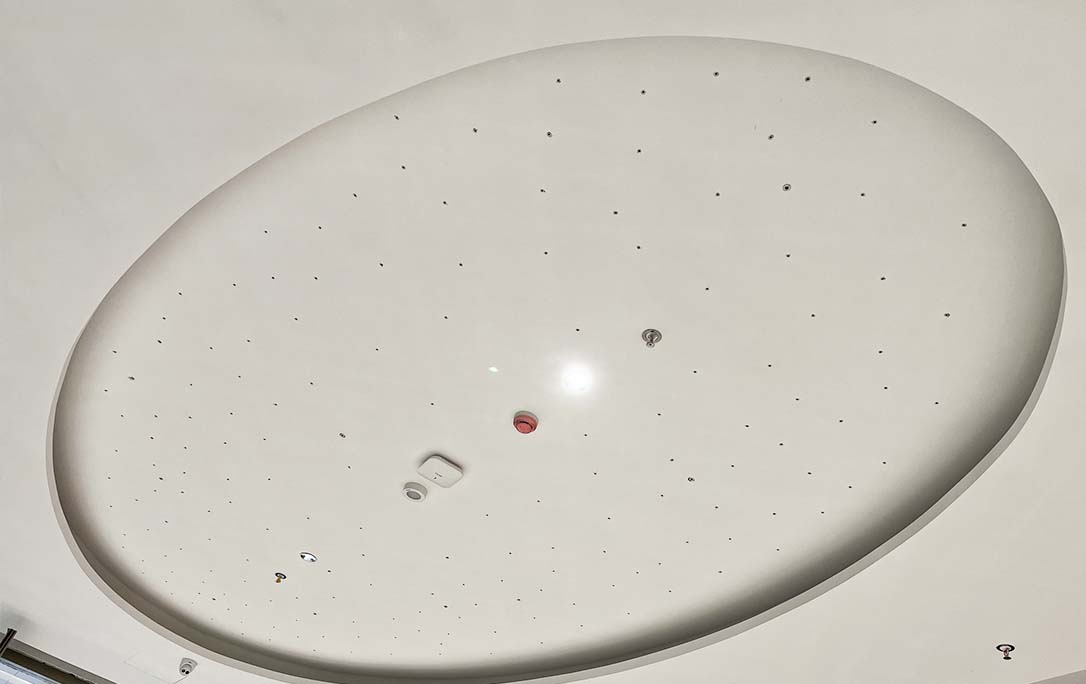 The starry sky effect on the ceiling of the shopping mall endows the shopping mall with the meaning of stars and sea, which makes consumers enjoy shopping more and makes the shopping mall more popular.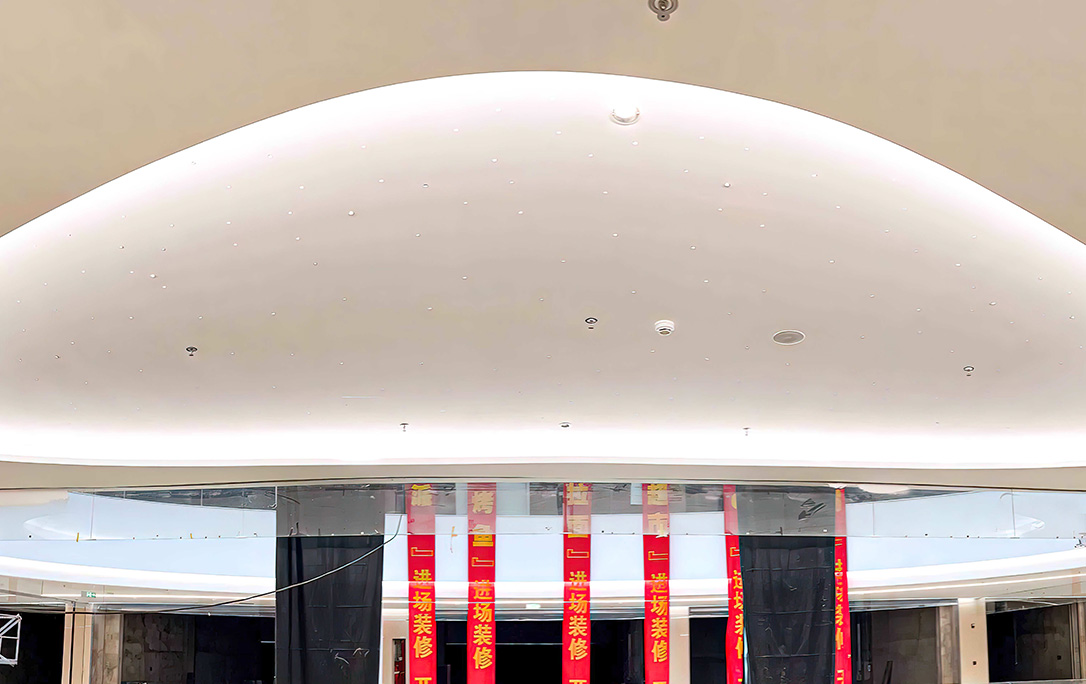 Our Factory

Nanjing Giant Technology Co., Ltd. professionally makes and markets plastic optical fibers, glass optical fibers, optical fiber lamps, and various green lights & lamps, specializing in universal non-communication optical fibers. Our running mission: technology based and market oriented. Our quality products have been exported to Europe, the USA, Africa and the Middle East.